Education
Poundbury is surrounded by a range of state schools, most of which are either rated Outstanding or Good by Ofsted. This includes two First Schools, a Middle School and Thomas Hardye School and Sixth Form, which is the biggest and one of the highest performing in the country.
Poundbury is served by two First Schools, The Prince of Wales First School which celebrated its 25th year in 2019 and Damers First School, which relocated into a new building designed to meet their specific needs in 2017. The move to Poundbury enabled the school to extend its environmental credentials, from growing its own food to reducing waste and increasing rates of walking, cycling and scooting to school.
Damers First School reopens in the North East Quadrant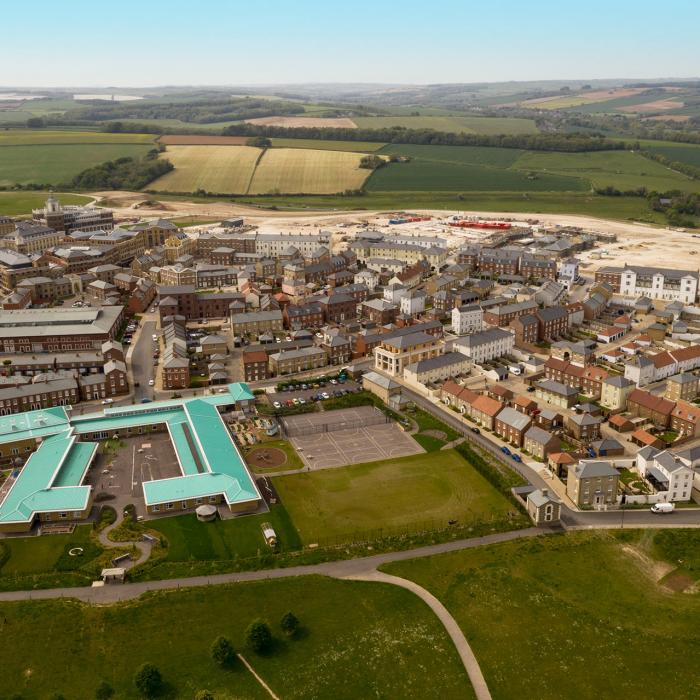 Poundbury is approximately two thirds built and is planned to grow to around 2,700 homes by 2025.
Poundbury Factsheet 2019