Poundbury in the News
Poundbury is often featured by documentary makers, journalists and visitors from around the world. Below are some of the things people have said about Poundbury.
LATEST
On 24 October 2019 an ITV documentary – Prince Charles: Inside The Duchy Of Cornwall will air at 9pm on ITV. It will offer a behind the scenes glimpse into The Duchy, which covers more than 130,000 acres across 23 counties.
The series offers unprecedented insight into this unique Royal estate which was established in 1337 to provide an income to The Heir to Throne. Today it covers more than 130,000 acres across 23 counties, touching coast, countryside and city. Under the stewardship of the current Duke of Cornwall, the estate has been transformed into a thriving business which not only supports The Prince's family and charitable work but also reflects his social and environmental values.
The production team spent one year filming every aspect of the day-to-day running of the estate from Kennington in London to the Isles of Scilly. They met young families beginning a new life on one of the Duchy's starter farms and visited new developments like Nansledan which, over the next 50 years, will evolve into a community of more than 4,000 homes with 30% affordable housing. The documentary also reveals some unlikely Duchy holdings in the form of the Oval Cricket Ground and Dartmoor Prison as well as showing viewers what is being done to nurture and improve the estate for future generations.
The new two-part documentary series about the Duchy of Cornwall will continue on Thursday 31st October.
Phil Spencer
"It's phenomenally successful, popular and has risen in value. Having seen for myself its beautiful homes and huge sense of community, it's clear to me this experiment is a real success. What I love about Poundbury is the fact it's thrown out the rulebook. It certainly takes inspiration from the past but I think it could be a blueprint for the future."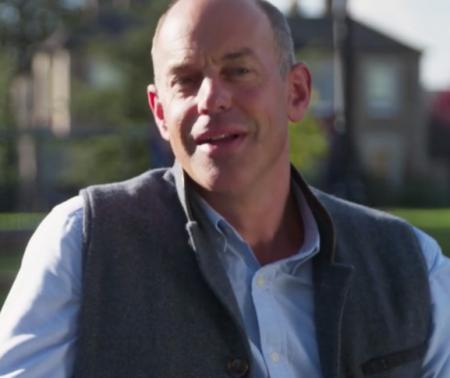 Phil Spencer, History of Britain in 100 Homes for Channel 4, 2019
Clive Aslet, The Times
"The real point of Poundbury is not how it looks but how it works. For it is now difficult to remember how revolutionary Poundbury has been. Before Poundbury, it was axiomatic that cars came first."

Clive Aslet, The Times, 2016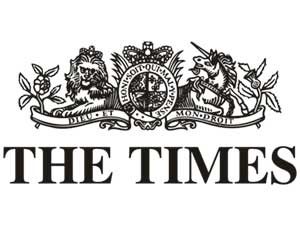 Hazel Blears MP
"I think Poundbury is fascinating. What's interesting is that it's not just about housing, there is a sense of community. The strongest lesson is that if you listen to local people and you allow them to have a strong voice in creating the kind of communities they want to live in, that's how you'll get lasting success. What's most impressive was that it's pedestrian-friendy."

The Rt. Hon Hazel Blears MP, Former Secretary of State for Communities & Local Government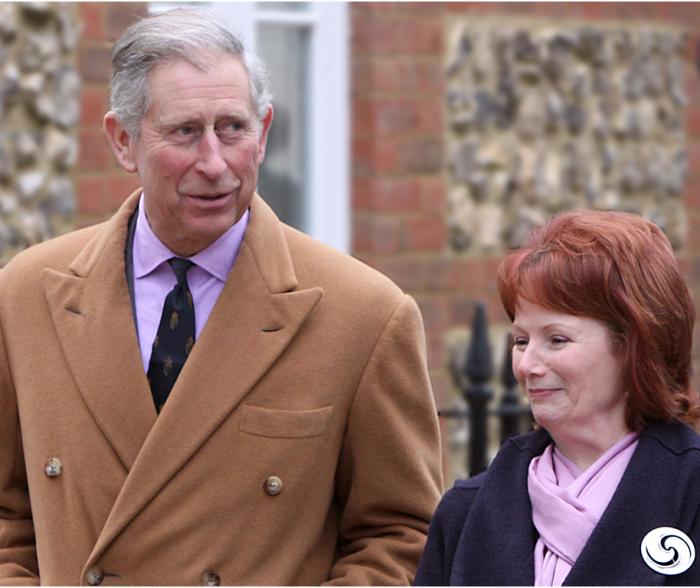 HRH The Prince of Wales and MP Hazel Blears in Poundbury, 2008. Photo by Neil Crick
Anne Spackman, Financial Times
"For a long time the butt of criticism from the fashionable architectural commissars, it is now a point of pilgrimage for planners"
Anne Spackman, Financial Times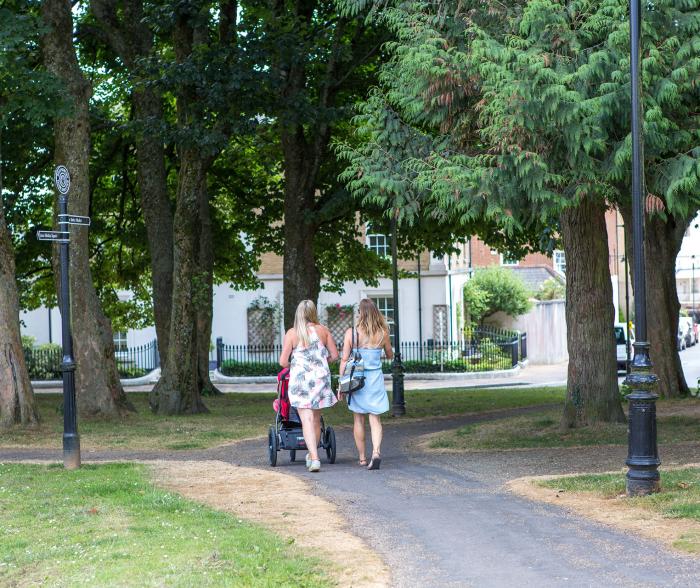 Savills Research on The Value of Placemaking
"In Poundbury, the masterplan for the overall scheme delivers higher densities within a walkable neighbourhood, which promotes healthier lifestyles, helps support the local shops and increases land value… New build values are up to 29% higher than on other new build schemes in the area on a type for type basis in the past year."
Richard Rees, Savills Research on The Value of Placemaking, 2016